CereBrill - cognitive wellness solution
Cortechs has developed a platform - Cerebrill - that connects specialists to their remote patients. CereBrill helps at-home patients manage their attention & anxiety levels. We invite you to join the beta trial.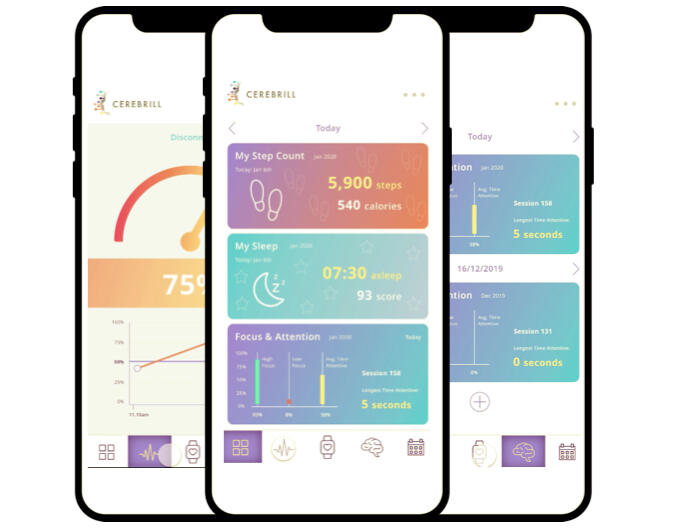 The trial is:
a. to set tasks, activities, medication reminder for in-app and fitbit notifications
b. to access latest cognitive management info
c. to secure video call feature with specialists, teaching assistants, and family members
d. to measure the impact of data predictions on behaviours
---
CereBrill apps for smartphones, tablets and smartwatches log and analyze contextual health data - sleep, movement, activity completion, wellbeing logs - for at-home patients. It then enables specialists to conduct timely secure video consultations via CereBrill web system or specialist app. Cerebrill requires a smartphone operating an OS higher than version 6 and a Fitbit (Versa, Ionic, Charge 3 & 4, Inspire HR).
CereBrill Apps on Android & Fitbit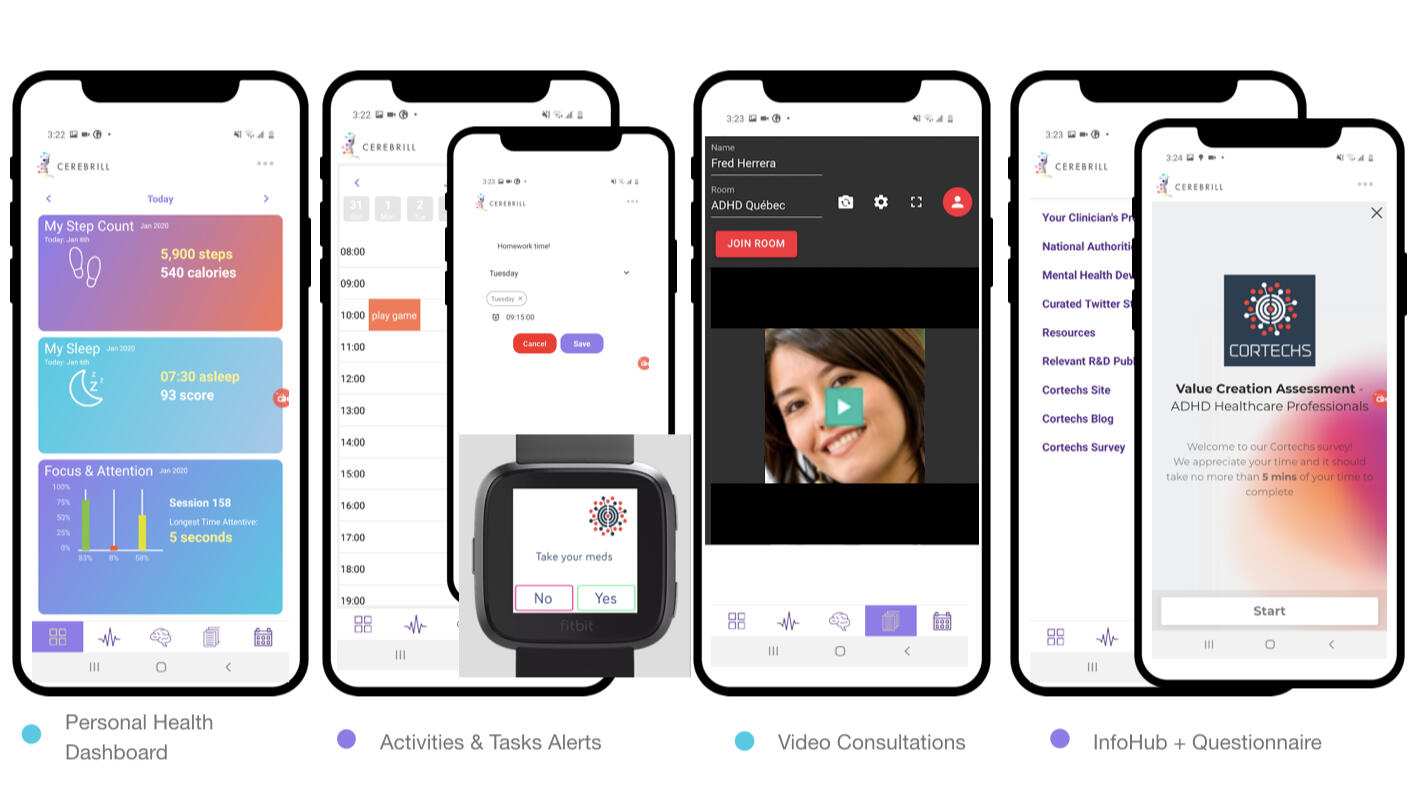 ---
Cerebrill secure web-based platform for specialists also has patient engagement features: scale assessment, logs and monitoring of wellness, digital health status data for weekly check-ins, video consultations, and weekly reports.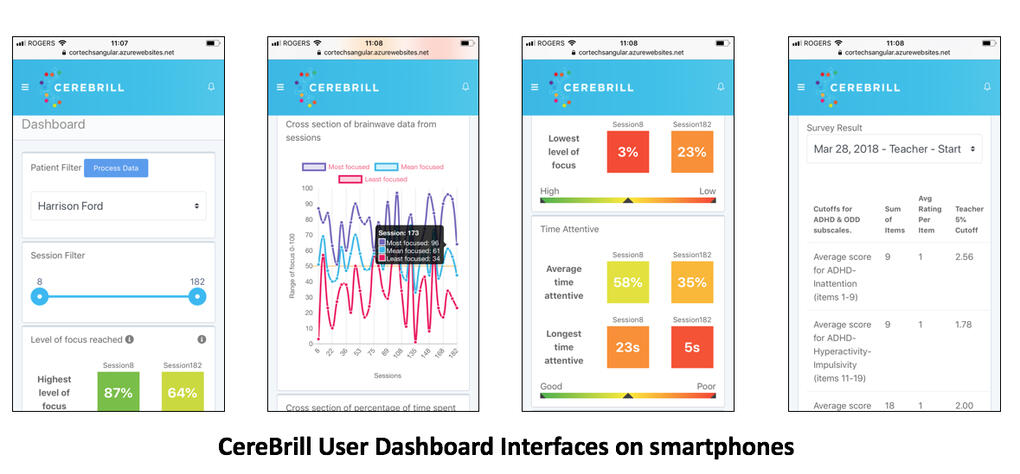 ---
CereBrill has other gaming applications that captures attention brainwaves - beta & theta. Set at personal attention threshold, users can train their brain to gain attention and focus playing 3 sessions a week! Such games are available via invite-only given Cortechs is testing the efficacy and impact of bio-feedback games.
---